Dr. Greta Pope offers online Private Lessons to ChiArts students!
---
School will be in person this year, but families often have transportation issues when students stay after school for private lessons. Online lessons with Dr. Pope solves this problem. Students can take the shuttle or bus home right after school and have their private voice lessons from the safety of their homes.

Dr. Pope has taught in the ChiArts classroom and privately over the last nine years. Her private students have appeared on American Idol, The Voice and The Four. Dr. Pope has provided vocal training for participants in the Miss America Pageant system. She has produced winners in The House of Blues Bringing Down the House Competition. She has produced winners of the National Association of Teachers of Singing (NATS) Competition, sent students to Interlochen Arts Academy and has students signed to major recording label contracts.
Dr. Greta Pope holds a Master of Music Degree in Vocal Performance and Pedagogy, teaching in all vocal styles including Classical, Musical Theater, Pop, Country, R&B and Gospel. Dr. Pope also holds a Ph.D. in Business and offers Business courses and consultation services via the PrivateMusicStudio.net.
<
One on One Voice Lessons
Frequently Asked
Questions
---
We look forward to working with ChiArts students through the art of music. Here are some answers to frequently asked questions.
First, ChiArts students must submit Private Lesson Assistance Form (PLA) to ChiArts to learn what your portion of the lesson fee will be.

Students should email [email protected] to schedule their weekly lesson day/time.
Dr. Pope is the best teacher for your student if you...

• Don't want to have to make special transportation arrangements on Private Lesson days. No need to disrupt your student's weekly transportation plans. Your student can take their usual mode of transportation home every day and have their weekly voice lessons from the safety of home.

• Want your student to get a solid vocal foundation with an experienced Voice Teacher that has a proven track record.

• Want your student to learn good vocal technique for all styles of singing.

• Want a Private Voice Teacher that will encourage your student, offer extraordinary opportunities and become part of the "Village" that fosters your student's success.


Email [email protected] to schedule your student's lessons. You will be emailed a recurring link where your student can join at the appropriate lesson time. All your student needs is a stable internet connection, a quiet space, and two devices (computer, smart phone, or tablet) - one device to interface with Dr. Pope, and one device to play backing tracks that Dr. Pope will email to you.
No, Dr. Pope teaches students throughout the United States and abroad. You only need an internet connection and two devices.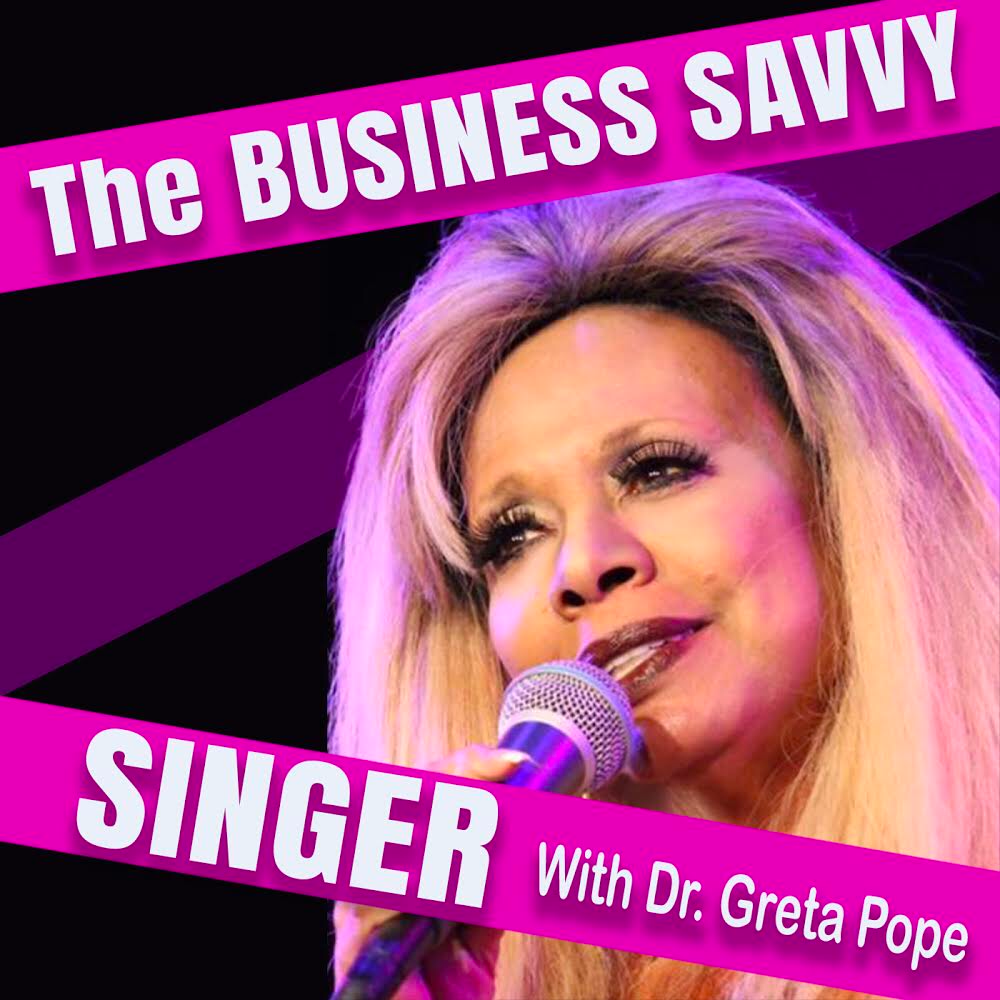 The Business Savvy Singer Podcast
The Business Savvy Singer Podcast with Dr. Greta Pope provides weekly conversations with professional singers with a variety of experience in the music industry. Each week you'll get a glimpse into their lives and celebrate their personal journey to success in the music business. We're proud to be included in the NATSCast Network. NATSCast is the official podcast network of the National Association of Teachers of Singing. It's an honor to be part of this community and have the opportunity to provide encouragement, education and entertainment to Singers everywhere.
Check your inbox to confirm your subscription